Chance
Angles
Work through the following online activities (they are in order of difficulty). When you feel you have mastered the measurement of angles, do a screencast of you playing clown car clear up. Clear one level and put the video on your blog.
Clown Car Clear-Up (my favourtite)
The BIG Project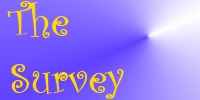 Design a survey to ask students in the school a question where students respond with a number.
Graph your results using Create-a-Graph. Identify the range and the mode of the data.